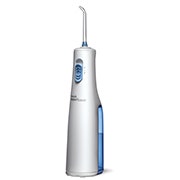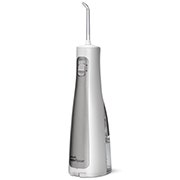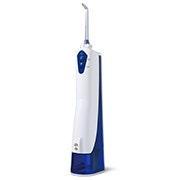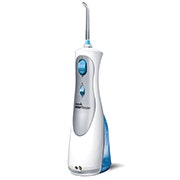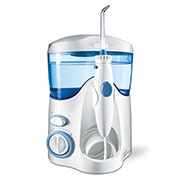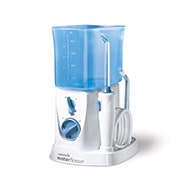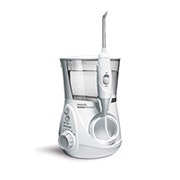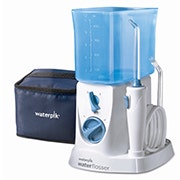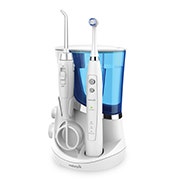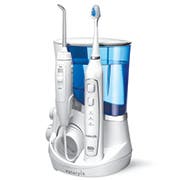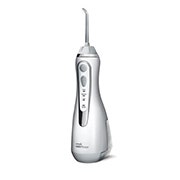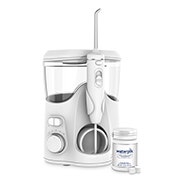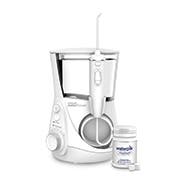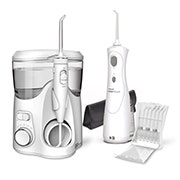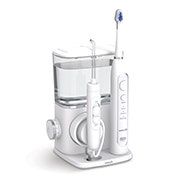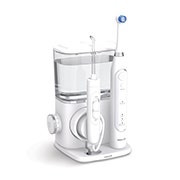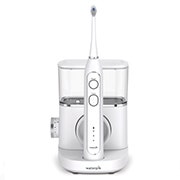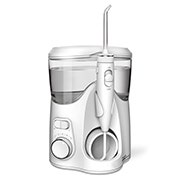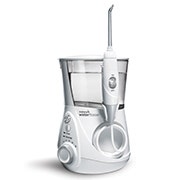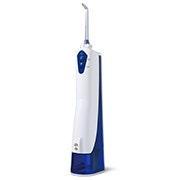 To find the serial and model number you will need to remove the reservoir.
1) Lift the reservoir lid and push it back towards where the jet tip attaches
2) Push the lid until the blue reservoir separates from the white unit
3) This should separate the 2 parts
4) The serial number is located on the base on the white section of the unit. The information is moulded into the plastic.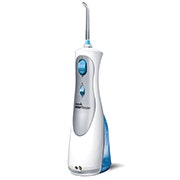 The model and serial number are located on the motor housing under the blue/grey housing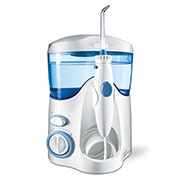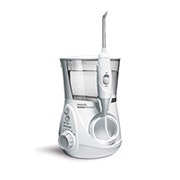 All serial numbers are imprinted in the label on the bottom of the unit. Newer models also include the model/serial combination locate in the plastic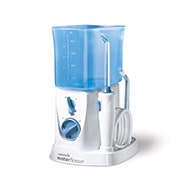 All serial numbers are imprinted in the label on the bottom of the unit. Newer models also include the model/serial combination locate in the plastic