Water Flosser + Toothbrush System
Take control of your oral care routine with Waterpik® Complete Care. The rechargeable toothbrush provides three cleaning modes for a superb brushing experience, while the water flosser gets deep between teeth and below the gumline to remove plaque and debris that brushing alone misses.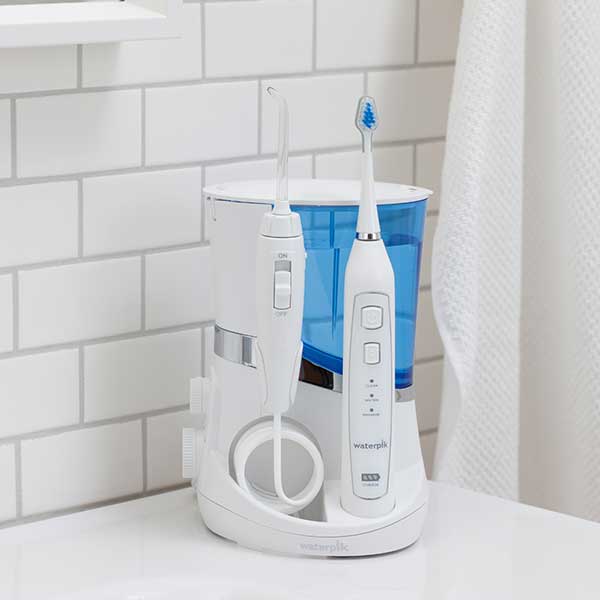 Water Flosser Toothbrush Combo
Enjoy all of the benefits of water flossing plus a rechargeable power toothbrush in a compact and convenient design - Complete Care saves counter space and power outlets.
Sonic or Oscillating
The Waterpik® Complete Care water flosser combo comes with either a sonic (vibrating) or oscillating (rotating) toothbrush. Both recharge in the base and include a 2-minute brushing timer with 30-second pacer, plus 3 brushing modes.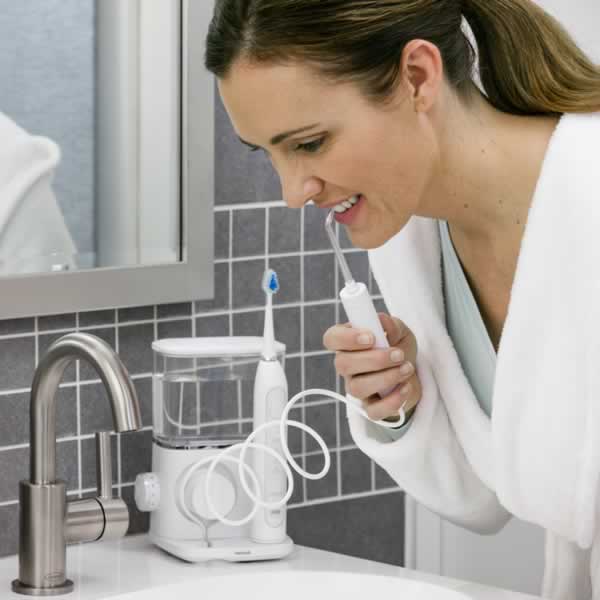 Amazing Results
Get a cleaner and healthier smile, with an easy-to-use water flosser and toothbrush combo that helps prevent tooth decay and future dental work.